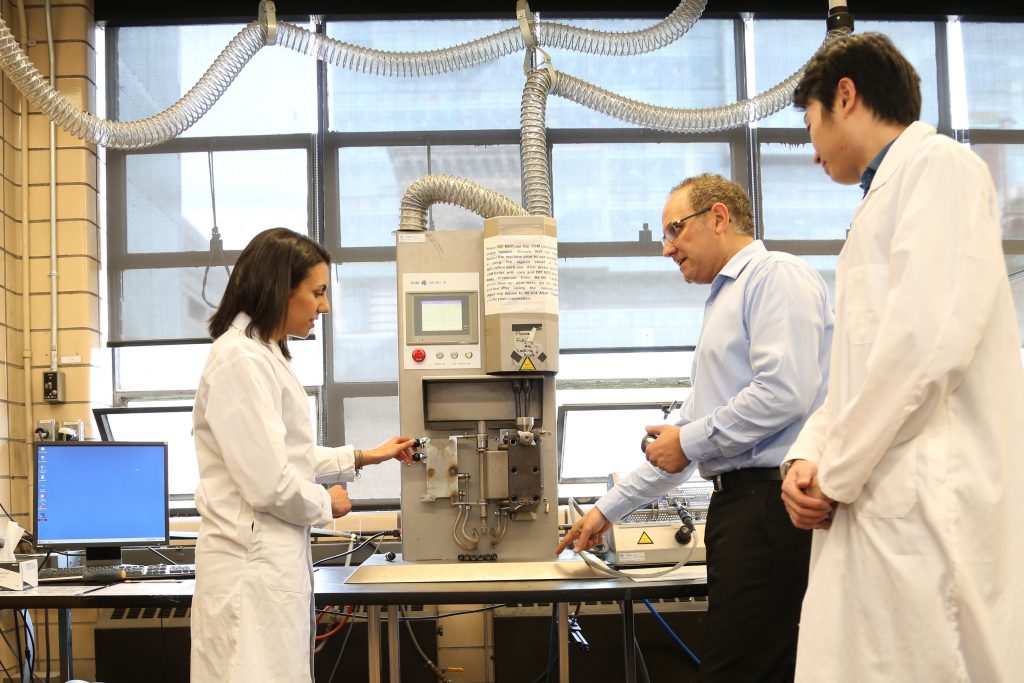 About TIAM
TIAM's mission is to expedite research and development of advanced manufacturing technologies by creating a multidisciplinary network focused on sharing knowledge, ideas and resources.

TIAM strives for global leadership by translating lab-based technologies into commercial, scaled-up processes and by contributing to the education and training of highly qualified personnel in the manufacturing sector.
— Professor Hani Naguib
Director, Toronto Institute of Advanced Manufacturing
Handheld skin printer
TIAM researchers have developed a handheld skin printer that enables the in situ formation of planar biomaterials and tissues.
Oil-spill sponges and a future manufacturing leader
When washing dishes, the verdict may be out for "sponge versus washcloth" – but for cleaning oil spills, engineering PhD student Ali Rizvi is all sponge.
Strengthening the science and engineering of materials: Meet Professor Yu Zou Yu Zou HeadshotLanding at U of T Engineering […]