The Toronto Institute for Advanced Manufacturing co-hosted the Additive Manufacturing Education Symposium on June 19, 2018 at the University of Toronto.
The symposium brought together a diverse panel of speakers with great discussion around the opportunities and challenges provided by Advanced Manufacturing.
It was a showcase of the latest Additive Manufacturing and 3D printing technologies!
Special thanks to Javelin Technologies Company, the speakers and all participants!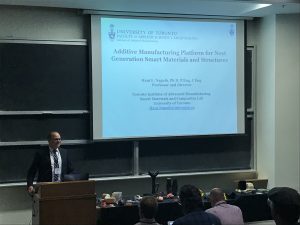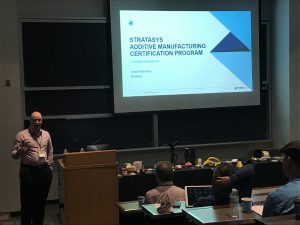 Prof. Hani Naguib, Director, Toronto Institute for Advanced Manufacturing (TIAM), Professor and Associate Chair of Research, Mechanical Engineering, University of Toronto.
Jesse Roitenberg, National Education Manager, Stratasys
Prof. Farzad Rayegani, Dean of Applied Technology, Humber
Mark Kirby P.Eng. Additive Manufacturing Business Manager, Renishaw Canada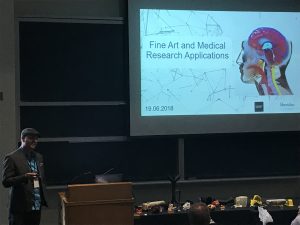 John Philips, Design Engineer University of Guelph; 3D Printing Specialist, Medical, Sheridan Centre for Advanced Manufacturing and Design Technologies (CAMDT)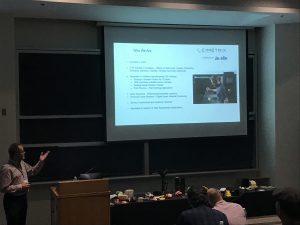 Mark Barfoot, Director of Business Development, Cimetrix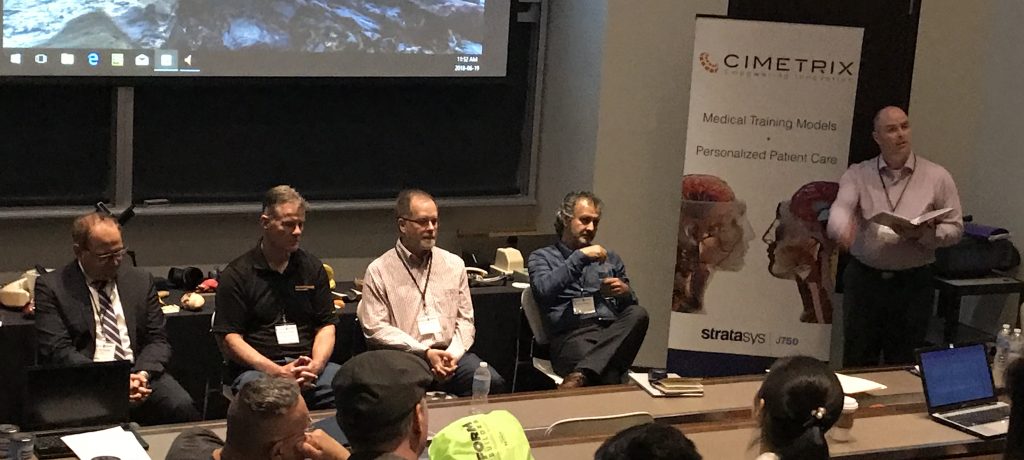 Panel discussion featuring our speakers: Additive Manufacturing trends from industry and education perspectives